Landscaping
Our commercial grounds maintenance teams have extensive industry experience and are well practiced in maintaining commercial landscaping environments.
We understand that first impressions count, and consistency is key in a commercial grounds maintenance environment. Our teams follow a site-specific maintenance plan tailored to your individual requirements. Our team of professionals are fully trained and qualified when it comes to all areas of landscape management, including both hard and soft landscaping.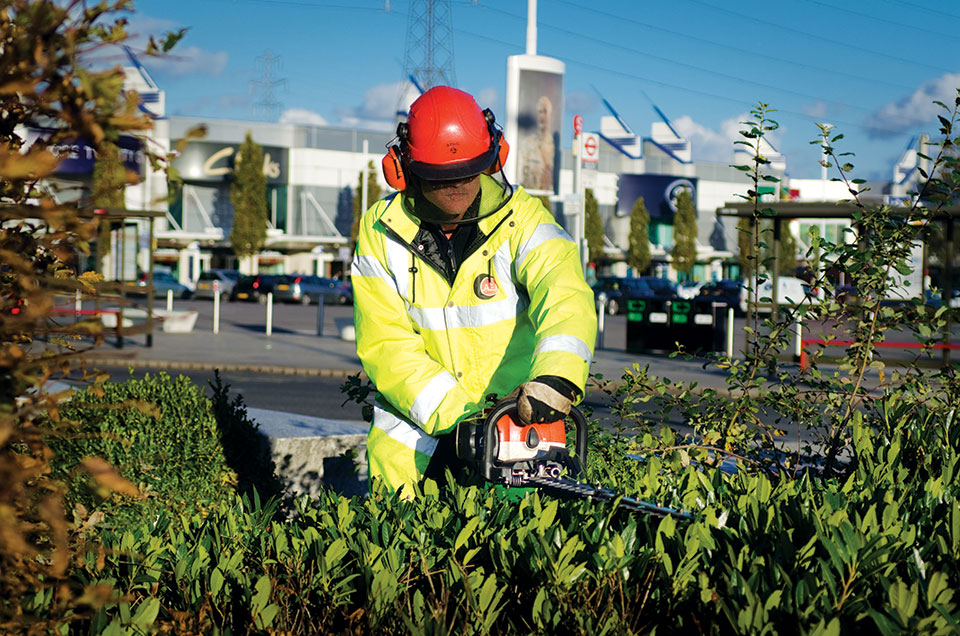 Arboricultural services
Our tree specialists will work closely with you in order to successfully manage your trees in a safe and sympathetic way.  Our in-house arboriculture team provides an end to end service, including tree surveys, specialist consultancy and tree management services across the UK.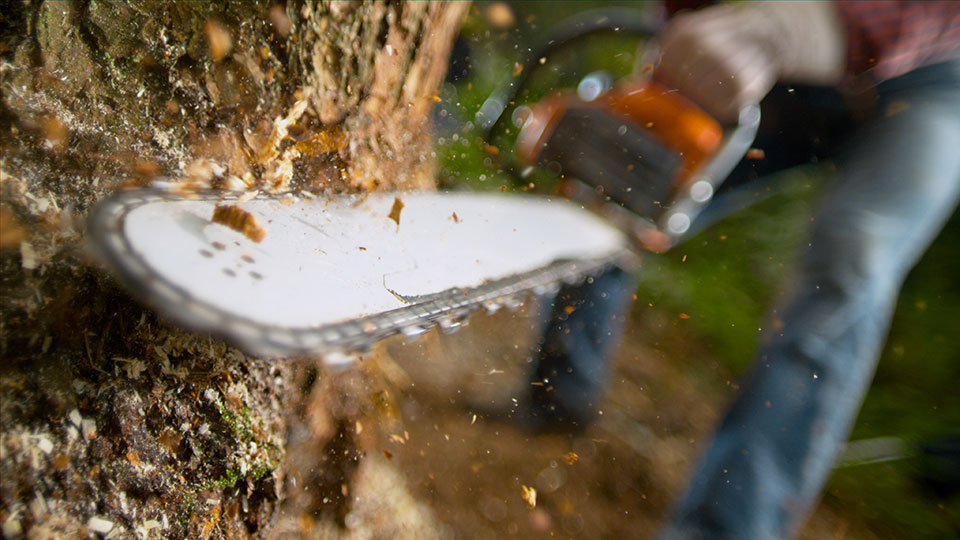 Vegetation services
We understand the importance of keeping grass and shrubbery and other vegetation tidy through regular cutting and trimming, particularly in the growing seasons. These steps not only preserve the practicality and safety of the site, but also keep it looking aesthetically pleasing for visitors.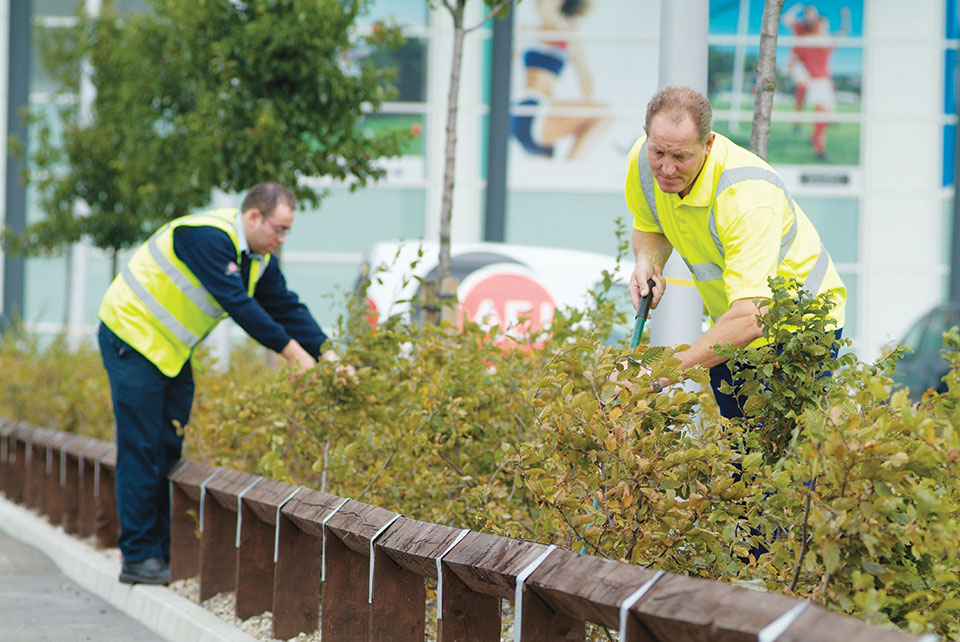 Weed control
Weed control forms an important component of our integrated grounds maintenance programme. We offer a comprehensive range of commercial weed control services from moss and algae control to removal and ongoing monitoring of invasive weeds in accordance with INNSA Code of Practice. Our teams can help you to identify weeds before providing you with a range of treatment options individually tailored to your site requirements.
You will see our teams turning to natural techniques to remove weeds, but should herbicides be required our teams hold PA1 & PA6 licences to handle, store and use herbicide chemicals.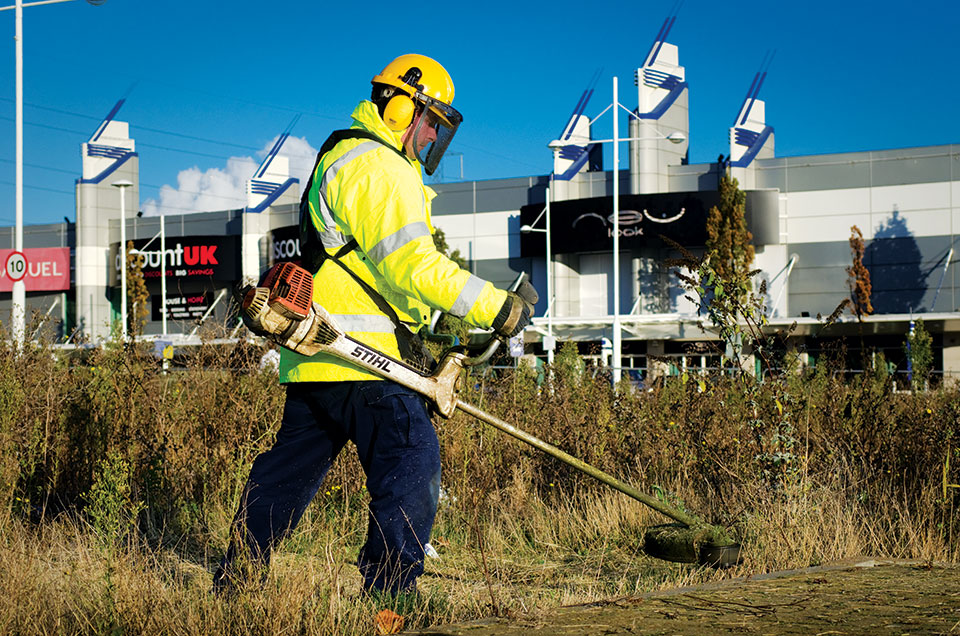 Replanting
Well designed and maintained landscapes helps to create a "feel good" factor for visitors, employees and residents. Further to this the right plants and shrubs are key to helping soften the landscaping environment.
Our professional and friendly in-house team have the necessary horticulture, landscaping and grounds maintenance training to advise you on how best to refresh existing planting schemes or alternatively advise on complementary plants/shrubs to enhance your landscaping.
Leaf clearance
We can help to keep your paths, drives and car parks free of slip, trip and fall hazards during the autumn leaf fall.  A thick layer of decaying leaves will stop the light getting to your grass, which in turn can cause damage to lawn areas through lack of air and sunlight.
We offer leaf clearing as part of regular garden and grounds maintenance or as a one-off visit.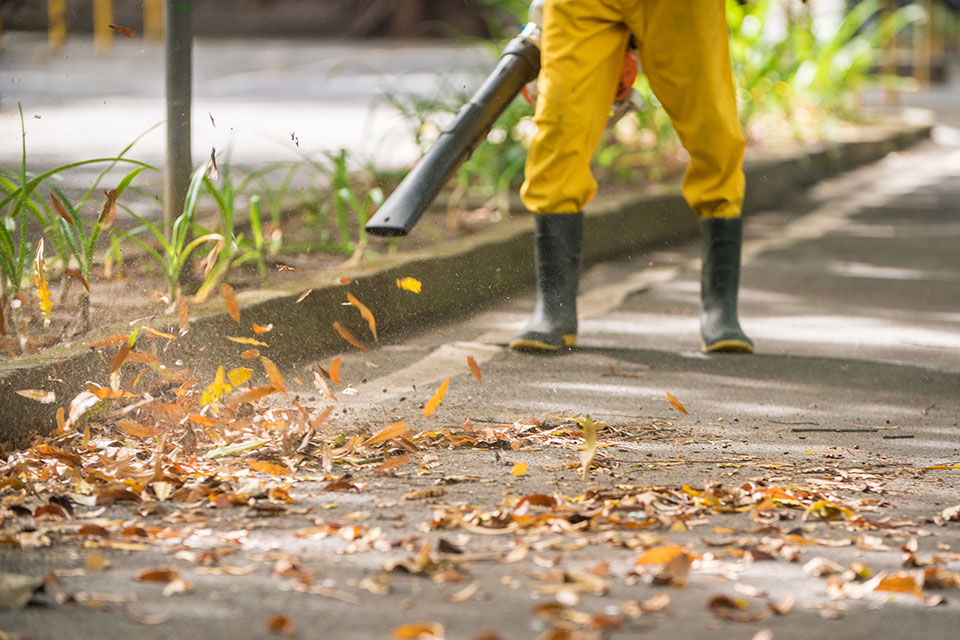 Grass cutting
We understand the importance of caring for a lawns all year round. Grass can easily get tired, worn out and infested with weeds if not cared for properly. We undertake grass cutting, strimming, weed control and much more.
Our knowledgeable teams are provided with the most up to date grass cutting equipment and no job is too big or too small.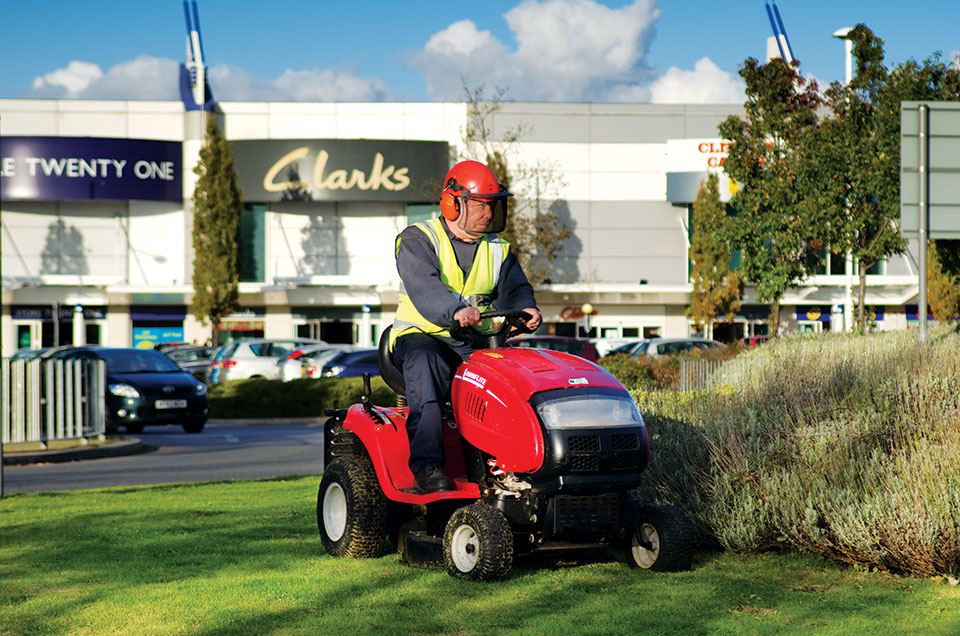 Mulching
We supply and lay mulches in boarders to provide nutrients for plants, lock in moisture, form a barrier against weeds and can help to insulate the roots of vulnerable plants from winter whilst maintaining a neat and tidy appearance.
We offer this as a one off service, or we can build this into a maintenance package.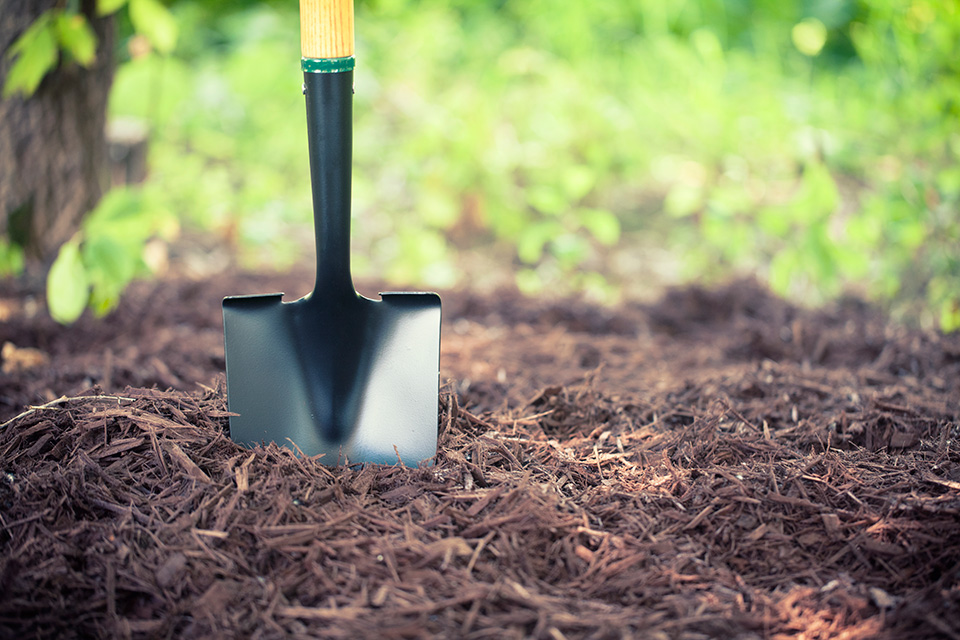 Snow clearing and gritting
We offer a range of grit bin supply and filling services for your premises.
We can manage your salt stock levels on a continuous basis, or alternatively you can opt for a 'pay-as you-go' service. We also spread salt / grit on pathways upon request when the weather turns bad. Gritting is usually carried out before staff and customers arrive, giving you peace of mind that you have made arrangements to minimise accident and injury risks from snow and ice and reduce the risk of possible litigation should any incidents arise.
When your site has been gritted we will keep a full record of the gritting procedures followed and the weather forecasts at the corresponding times to protect you from potential claims made against you.